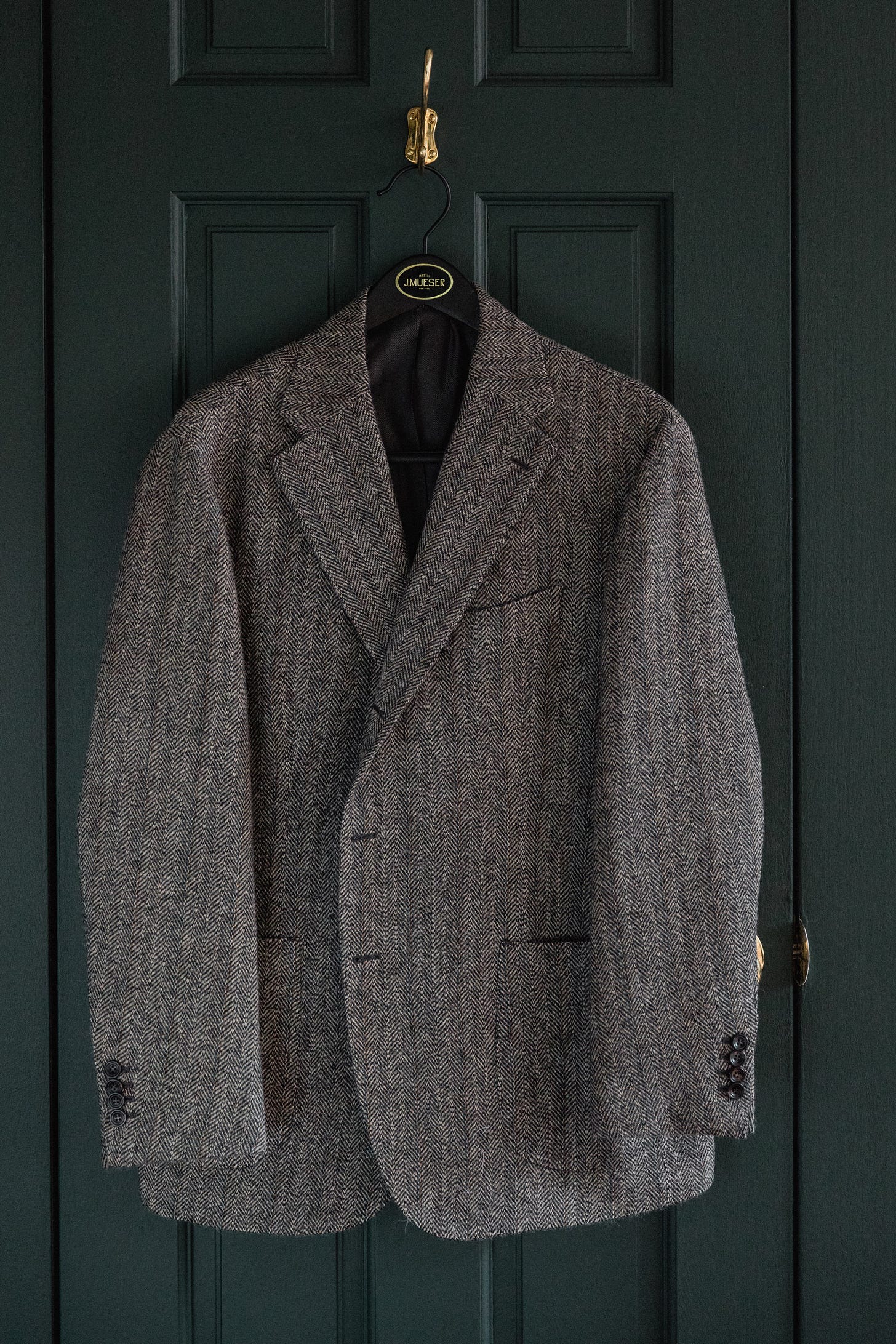 Imagine if you sat down once a year and did a strategic review of your wardrobe. Unless you are a very specific type of person, this would probably be viewed as crazy. Most people don't even do something like this for their health or finances, let alone their clothing. But just for fun, humor me for a second. What if every year when we change the 9-volt batteries in the smoke detectors we audited our closet to cull the herd and plan for new needs? That review would probably illuminate our good and bad purchasing habits. No matter how much we think we are going to wear that cool Baracuta G9 (because we thought we were going to look like McQueen, instead we look like an AARP mag coverstar) we just never did. We might also understand that 20% of our wardrobe accounts for 80% of the usage. We might come to the realization that the things we wear and cherish the most were the bigger purchases. We might learn that paying for something quality can actually provide an insane value proposition. Don't buy the 80% of your closet that you never wear. Just buy the nicest possible version of the 20% that you actually use and wear it forever. Earlier this year I put a plan in motion to do this and the results have been even more eye opening than I could have imagined. 
In January I went to Pitti. I came home and I made a personal commitment to buy some better tailored garments. I do have some nice suits and sport coats, but it's a bit of a hap hazard collection. I need a better edit and a restart with a view from thirty thousand feet. It feels like the right time to do this because I feel more comfortable in my personal style right now than possibly ever. I know what I like, what looks good on me (if there is such a thing) and have identified my favorite brands and makers. It just makes sense to try and overhaul my tailored clothing. Since I don't live in Florence, I knew I wanted to do this with J. Mueser in the West Village. I go to New York often enough for this to work. Also, a big part of this was trusting Jake's point of view and his approach. 
Buying suits can be filled with some anxiety. You don't want to embarrass yourself by not knowing how things work or what they cost. It's a bit stressful even for people like me who work in the clothing business. I knew that Jake would make the process as stress free as possible. There could be 8 people buzzing around and Jake would be relaxed and having fun. (At least that would be the feeling he was giving off.) He has two important attributes for a tailor: he's confident and has opinions. This is what we all need in someone in his position. He is also cool enough to let your preferences be heard while still guiding you gently to the correct decision. 
This post is for paid subscribers