Discover more from A Continuous Lean
Style, watches, menswear, travel, consumerism, service, wine and fatherhood. Founded in 2007.
Over 18,000 subscribers
TRIPLE OG
Leffot x Rancourt x Horween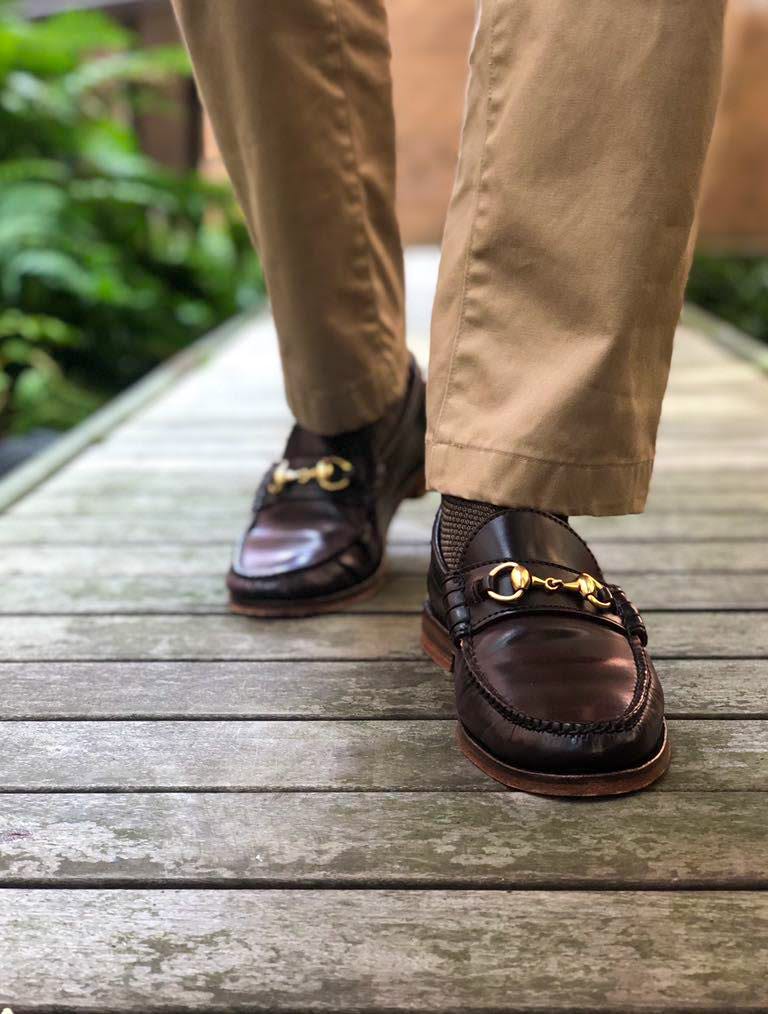 The first time that I heard about Leffot was from Scott Schuman. He was always shooting around the West Village and I remember him sharing photos of the shop when it first opened. In 2008 Leffot was a welcome addition and a breath of fresh air for the New York retail scene. The media (and what felt like the entirety of New York) fell in love with the store. It makes sense because founder Steven Taffel has a wonderful point of view. it all felt very simple and new. The minimal store design with one sparsely merchandised long-table down the center of the shop was reminiscent of the best stores in Japan. What Steven created was a temple to fine leather shoes and the cult of Leffot still endures today.
The reason I am talking about Leffot today is partially because today it launched an excellent pair of horse-bit loafers in collaboration with Rancourt & Co. I've always loved the classic Gucci Loafer (and went to the factory outside of Florence to see how they are made) but I love the shape of Rancourt loafers much much more. So when I saw the Leffot version I was genuinely excited. This is a great partnership between one of the best shoe shops anywhere, the finest hand-sewer in the U.S., and the premier American tannery in Horween.
The details for the new Leffot x Rancourt horse-bit loafers are below. I reached out to Steven and ask him some questions about what's going on with his business in general. Leffot is a treasure and definitely something that I want to support and see thrive now and in the future.
Details on the new cordovan loafers:
Today Leffot is taking pre-orders on its new "Bit Ivy" loafer in Horween unlined Color 8 Shell Cordovan. Leffot introduced our original "Ivy Loafer" back in 2014 after the release of Take Ivy.

Just like the original Ivy, the Bit Ivy is handsewn moccasin construction on oiled leather soles for comfort and durability. Pre-orders begin 09/08 around 12:00 EST. The shoes retail for $725 —each pre-order includes a pair of American cedar Leffot Ultra shoetrees — and an order requires a 20% deposit all placed at Leffot.com.
Our Q&A is below. Thanks for reading.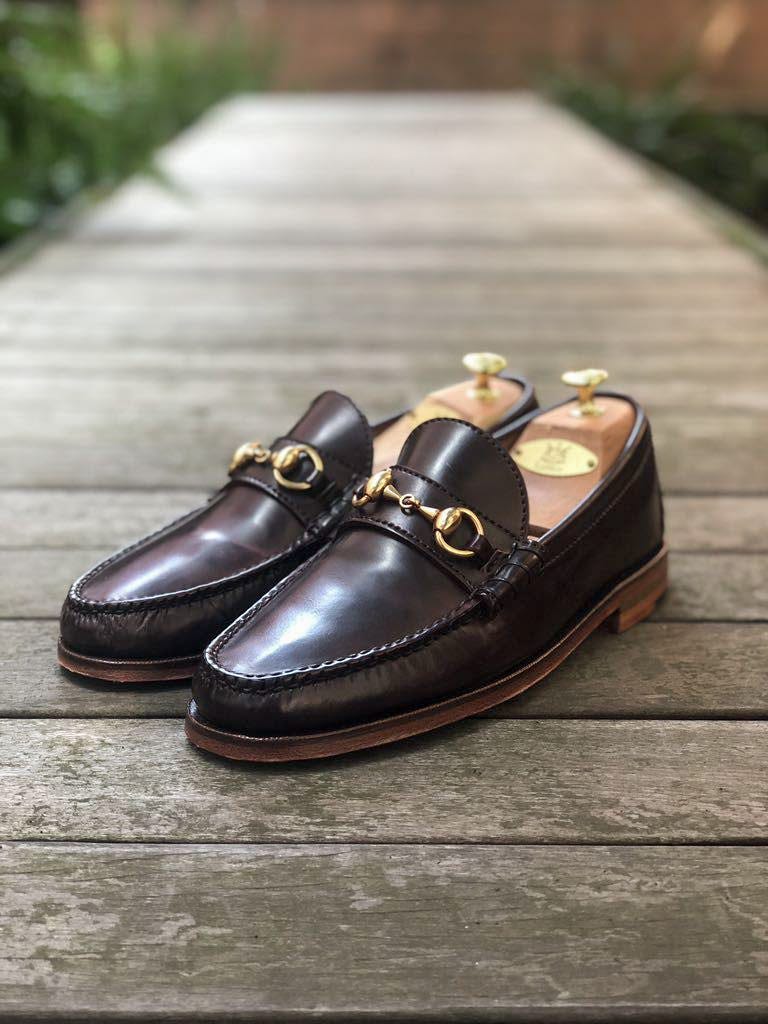 ACL: These Ivy bit loafers really look perfect, how did this collaboration
come about with Rancourt?
Steven Taffel: I had a visit in July from Brett Klein who is my Alden sales rep. Brett worked with Mike and Kyle Rancourt before joining Alden a few years ago, we got to talking about cordovan as usually happens. He asked me if I'd considered making an unlined shell bit loafer. He told me he gets a lot of requests from retailers for it and Alden doesn't produce one. He suggested talking with Mike Rancourt about doing it. I knew Mike from back in 2012 when we created our Ivy Loafer. I was inspired to create the Ivy after the release of the stylebook Take Ivy. Mike welcomed the idea and we settled on the design being the original Ivy with a strap and bit added, thus the name Bit Ivy.
I had a pair made as a sample and for fit, and I have to say the results are beyond my expectations. The look and fit are both great. Super comfortable and versatile an instant classic. The folks at Rancourt really nailed it.
What's happening with the shop since COVID? Has a lot of your business gone online?
We re-opened mid-June, It's been a big shift in how people shop these days. Foot traffic in-store has dropped but our web business has increased significantly. We launched a revamp of our site that had been in production prior to COVID. It includes options for made-to-order shoes from Edward Green and Gaziano & Girling and we're adding to that. We're also discussing adding new brands to our site as "web exclusives." Stay tuned for that.
Do you think WFH is going to have a lasting impact on the leather
footwear market with people not getting as dressed up?
Yes, I believe WFH will be with us for a long time. Especially in New York. While for the time being our customers are not getting dressed up, I think they'll want to start wearing business and tailored clothing again. I think there'll be a kind of pent up feeling to return to normal including dressing smartly again.
Have your perceptions of the footwear business changed over the 12 years Leffot has been around? Looking back what have you learned?
So much has changed in the men's shoe industry since we opened in 2008. Which was just before the financial crisis. There was very little good information about menswear and shoes in those days. Today men are more educated and interested in quality. The fact that social media has expanded so much has lead to a greater understanding and appreciation of value and style.
Do you wear
white bucks
all year or just in the summer?
Haha, great question. The answer is: not often, but yes every once in a while.