Discover more from A Continuous Lean
Style, watches, menswear, travel, consumerism, service, wine and fatherhood. Founded in 2007.
Over 17,000 subscribers
With a Little Help From my Friends.
A Q&A with Russell Kelly, Hodinkee's Ultra Athlete in Residence.
There are a few people in my life who are constantly tipping me off to cool stuff. It's not always fancy or well-marketed things —often it's a simple pair of scissors or a little shop— but Russell Kelly is one of those people. He's a bigwig at Hodinkee now, but I met him when he worked for Rolex. I vividly remember our first meeting together. We spent two and a half hours at Freemans eating lunch, comparing notes, and talking shop. I recall walking down Freemans alley afterward with an actual list of things to follow-up with him about.
Russell has great taste and a crazy range of interests. It's high-brow and low brow and everything in-between. I don't know anyone like him who has the same type of interests or depth of knowledge about things. I've always admired his sensibility when it comes to style, watches, sport, and life. Having him as a friend makes it difficult to reciprocate when it comes to discovery. It also ends up costing me a lot of money.
In the past few weeks, we've been chatting constantly about a bunch of different stuff — exchanging ideas, sharing brands, and other interesting things we've found. There were so many cool things bubbling up (especially about cycling because we are both geeking on it at the moment) that I decided that our iMessage back and forth would make for a good Q&A. Russell was cool with that and our chat is below.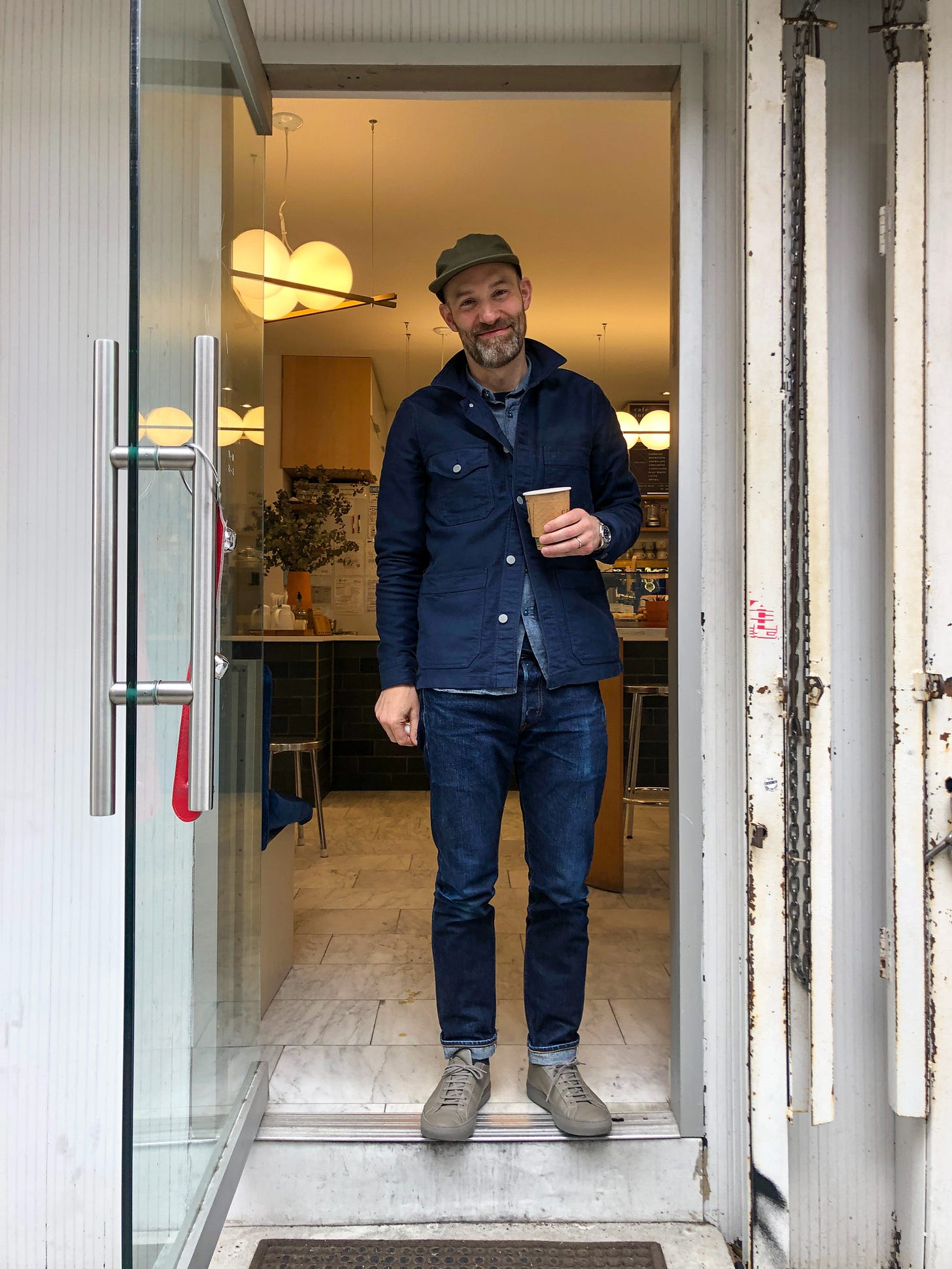 You are the only person I know who self identifies as a dirtbag, but also has super incredible taste in watches, suits, and the best bikes out there. Were you always like this? How did you become such an aficionado? 
It's definitely something that has developed over time. I've always had a bit of a rebellious nature so growing up in a tiny, conservative town in Arkansas gave me a lot of opportunities to go against the grain. When kids in school were playing football, I was skateboarding, BMX racing, discovering new music, and daydreaming about adventure. When I graduated high school, all I wanted was to live out the adventures I had read about in magazines and Edward Abbey books. This is where the "dirtbag" part comes in: I went backpacking, rock climbing, mountain biking, whitewater, you name it...just trying out life. This led to a deep appreciation for counterculture so that point of view has always been a guiding principle. As I grew up a bit and transitioned from a career in the outdoor industry to a career in the luxury watch industry the "gear" I used changed but the mindset stayed the same. I never wanted the version of things that everyone else had. I wanted my stuff to have a story. So I researched the small makers and off-the-beaten-path brands and saved my money to buy quality handmade goods.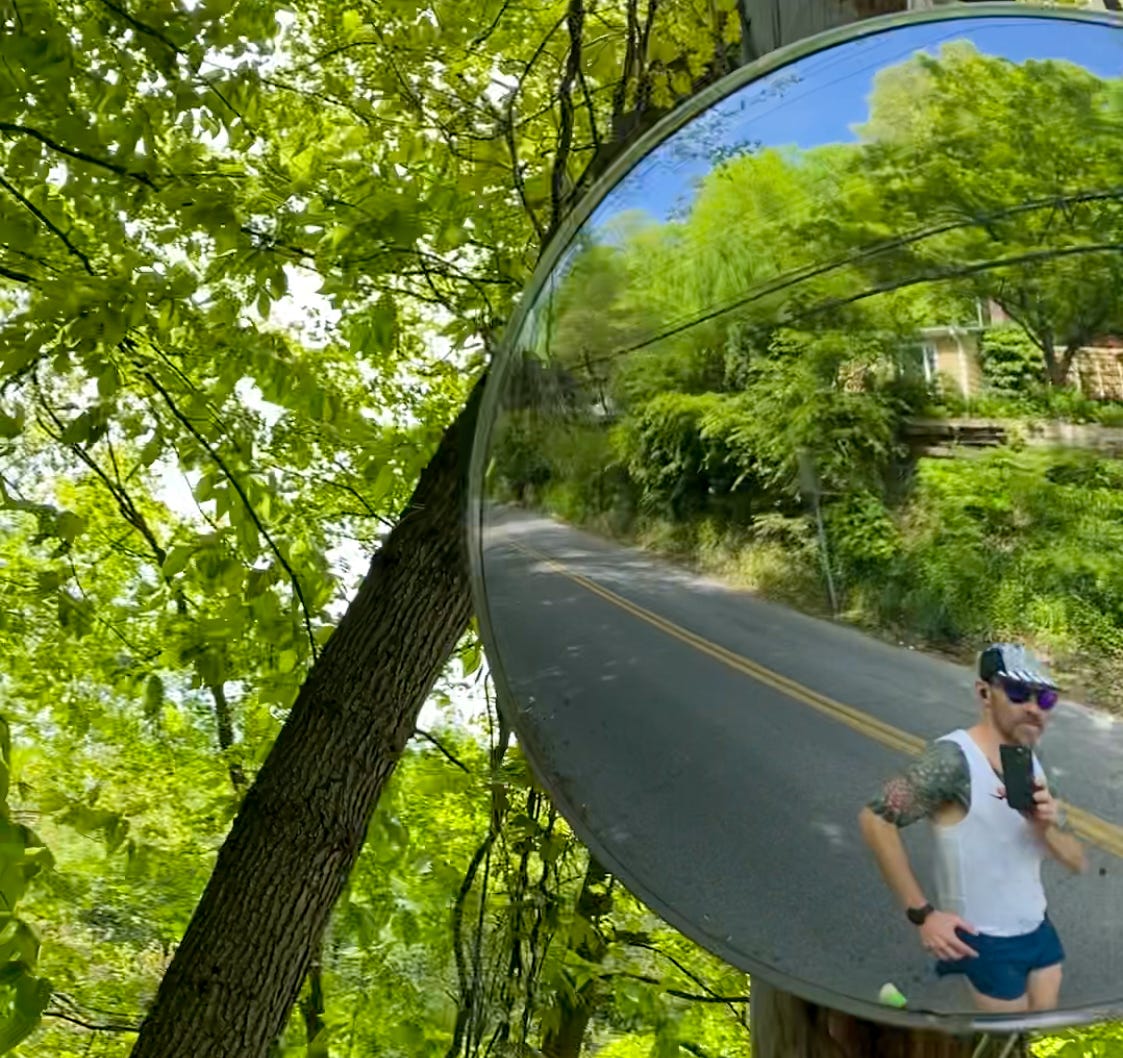 I know you as a serious runner and trail runner, but before that, you worked at Litespeed and were a competitive cyclist, right? You had sworn off bikes for a long time but now you are back — what made you get back into cycling? 
I mean cycling is the new golf, right? Ha! That's been said for years but... yeah, I was a pretty serious bike racer but still leaning towards the fringes of the sport. I raced single speed mountain bikes, cyclocross, and eventually, on the road, which led to an early career in the bike industry. My love of handcraft lead me to super high-end titanium bikes and that hand touch is what lead to my appreciation of handmade watches. Once I moved to New York City to work in the watch industry it was the cycling community that eventually made me feel at home living in Manhattan. I landed on a pretty intense team and lived to race road and cyclocross when I wasn't working.  It wasn't until I got married and we had our first daughter (Rowan is 10 years old now) that I just didn't have time to commit to the training volume needed to be competitive, so I just stopped. I started running more just to stay fit, but eventually, the type-a personality takes over. You know what they say, "it never gets easier, you just go further and faster". So I ran marathons and trail ultramarathons for quite a while, and didn't get on the bike regularly until recently. Old age and injury is a real thing, and the low impact nature of cycling just felt great. I have great rides right outside my door here in the Hudson Valley where I live, and when I jumped back on the bike it just felt like second nature right away. The time off made me appreciate it in a different way and I came back into it with renewed enthusiasm.
I feel like your love for the details even extends to your tattoos. Can you tell me how that all happened? 
I always had a love of the art of tattoo and as soon as I was 18 years old I got my first "what can I get for $40" tattoo from the parlor wall. Over time I developed a love for Japanese culture largely through traditional utilitarian pottery. (I was a geography and ceramics major.) My favorite ceramics artist, Warren Mackenzie, an American who studied in Japan believed in making pottery to be used. He held that there is a communication between an artist and a user when a pot was used for its intended purpose. This has always stuck with me, so when I met Shinji, my Japanese tattoo artist in New York through a friend, it just felt meant to be. It took almost 2 years, and that weekly connection was deeply therapeutic. Shinji tattoos using the traditional Japanese tebori technique so it took time, and progress was slow, which was a great reminder to take a breath as life started to speed up. I had an idea of what I wanted, but really Shinji did what felt right to him as he worked. So there was a trust and connection there that was very powerful...Shinji is like family.
You have tipped me off to a lot of really cool cycling brands — what are some of your favorite recent discoveries?  
So many great brands have come along as cycling has changed over the years. As always I look for brands that are doing things in a different way driven by culture and quality. For apparel, I'm really into Velocio. It's a relatively new brand started in 2014 in New Hampshire and they believe in 3 guiding principals - design, responsibility, and culture.  The amazing designs speak for themselves and their dedication to environmental and social responsibility is just amazing. They are members of 1% for the Planet and produce their wares sustainably right down to the biodegradable polybags as well as selling their "Unity" Jersey every year since 2017 to raise money for the ACLU, World Bicycle Relief, the Human Rights Campaign, Amnesty International, RAICES, and the National Alliance on Mental Illness. Their idea of community isn't just about bikes. It's about being all-inclusive, experimental, and welcoming...I mean who can't get behind that??
I've always been a lifelong Yakima user as I always carried my bikes on the roof of my car, but as bike design and disc brakes have lead to thru-axles instead of quick-release wheel skewers, I started looking around at hitch mounted bike racks for the back of my Toyota 4-Runner. I landed on 1-Up USA. Made in Wisconsin, overbuilt as hell, and just a great overall product. Guess what else? When I called them to check on my order, a human answered the phone, and they were helpful and nice! Great customer service goes a long way for me.
I am a long time fan of Pedros USA. For bike tools, lubricants, and cleaning supplies.  They are based in New Hampshire as well and make environmentally friendly stuff to keep your bike running smoothly. They always say in the peloton, "a clean bike is a PRO bike" and these guys can help you with everything you need to keep that drivetrain grease off your calf...the tell-tale rookie move.
Allied Cycle Works — based in Bentonville, AR. I'm from Arkansas so it's nice to see a carbon bike that's made from the ground up, not only in the USA, but in my home state. Allied makes bikes to be like a "Swiss Army knife". Bikes that can do everything from road races to an epic gravel death march in equal style. 
Tell me about your new bike that is coming and tell me why you choose Allied?  
I have been riding gravel roads on skinny tires as long as I have been riding bikes, so it's great to see "gravel" become an actual category in the bike world. While I was running around in short shorts, race promoters have been putting together amazing gravel events that attract not only top pros but beer-drinking enthusiasts. You couldn't ask for a better scene. Allied is all of that in one brand. On an Allied bike you can shave your legs and race at a pro-level road criterium — or ride singletrack with the mountain bikers, and as I mentioned above and it's all made in the USA. I actually have two bikes coming from them. An Allroad which is more a road bike that is gravel ready, and the other is the Able, their hard-charging adventure bike. It looks like a road bike with mountain bike and cyclocross sensibilities. I'm a long-time lover of SRAM components so both will be set up with that as well as wheels from ENVE laced up on Chris King hubs, both made in the USA as well!
Are you going to ride more road or gravel?  
All of the above! Every route I take has some gravel in it, but I love fast road rides and long sustained climbs. So a bit of both. Nothing keeps you on your toes more than riding twisty singletrack in drop bars! 
Not a loaded question, but what do you think about the Omata? Do you wear a watch or use a computer when you ride?  
I love Omata. How could I not with my background in watches. I haven't had a chance to try one, but I think they would be great for those days when you are on your regular route and don't want to be bothered with extra data. That said, I'm always open to just turning down a road I have never been down, or exploring different areas that are new to me, so I use a Garmin computer for navigation to try and find more of that Vitamin G! (Gravel). But I'm a racer at heart so there is nothing better than syncing up with Strava and trying to crush some KOM's or fast segments....its a fun way to compete while riding alone or without actually attending a race.
Another interesting thing is Zwift. It's a virtual racing platform is another great way to exercise, compete, and socialize using a smart training and a computer or smartphone to train indoors if your schedule keeps you busy during daylight hours.  
What watch have you been wearing the most in the past few months?

I've been trading wrist time between my Tudor Black Bay 58 (the original black one) and a Garmin 735XT. This Tudor feels like part of the uniform for me from my time at Tudor and Rolex. And the Garmin? Well I'm a bit of a data nerd and so I like tracking my training and recovery, but more than anything it's just a reminder that, when the flurry of Zoom calls are over for the day, I need to get out on my bike!
Anything else you want to tell me? 
Wear a mask, be nice to people, and VOTE in November.