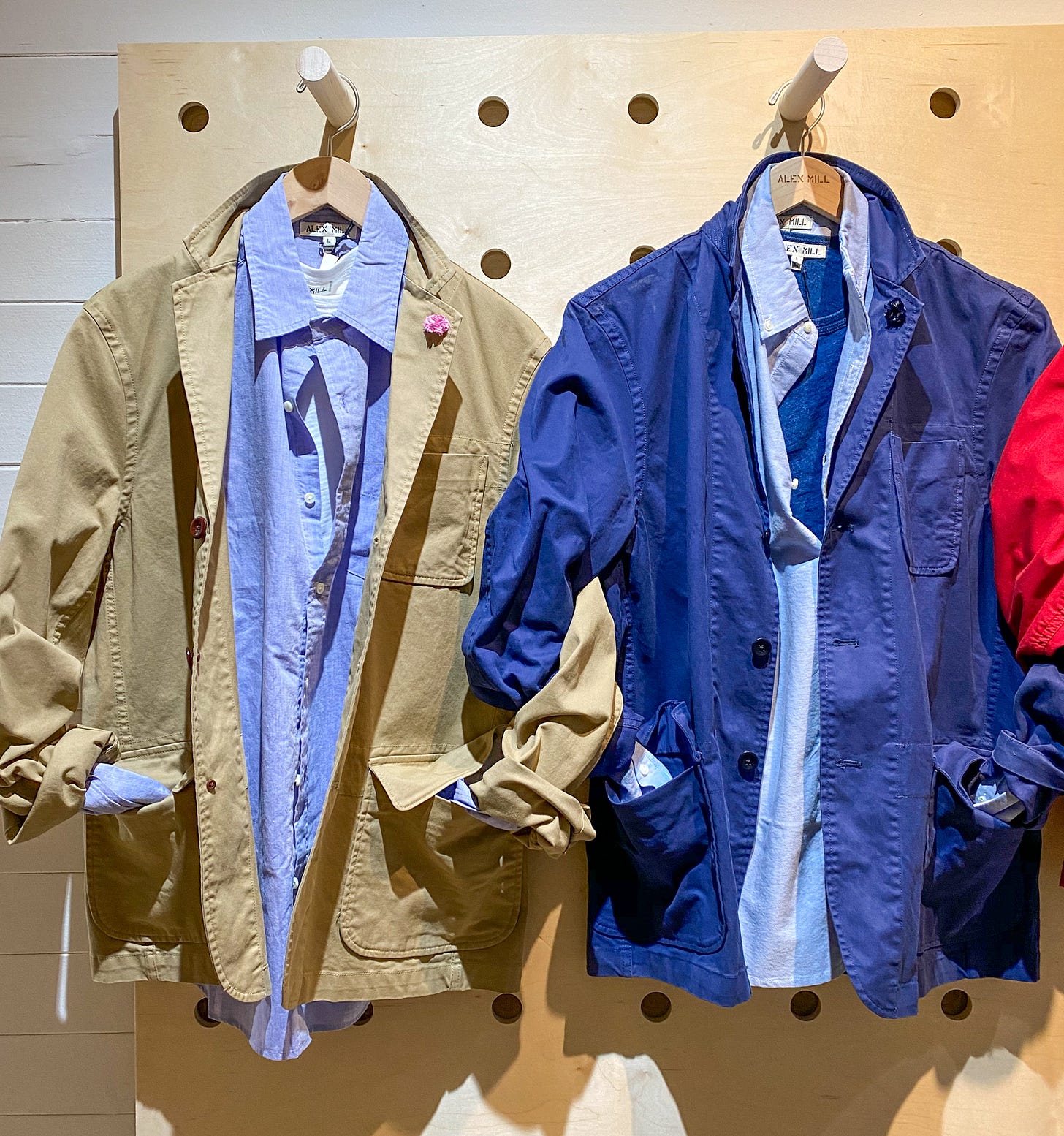 Mickey Drexler is a product guy. He's always feeling fabrics, talking about key items, and thinking about upcoming trends. He is obsessed with the details. Obviously he has excellent taste and is driven to keep pushing brands to new and better places. That's why he is universally known as an incredible merchant.
We sat down to record this podcast in February, just before the pandemic really took hold, and he was as curious as ever. He's a high energy guy and seems to always be moving a mile a minute. His pace and demeanor are very much a source of inspiration for me. I'm also a sucker for product people, so I suppose it makes sense that Mickey is someone that I really respect and look up to in the business.
The morning we recorded this in February Mickey and I met at the new Alex Mill store on Mercer. We were the first people to walk into the shop that morning. We went to the offices downstairs and we immediately start going through racks and looking at the clothes. Throughout most of my career meetings have involved looking at clothes and it felt normal to be going through racks with him. I'm not a merchant (and what do I really know?) but Mickey was asking me about sweaters and chore coats and overdyed wovens. He's always probing and gathering intel on what's cool. The Alex Mill collection seems to be a nice evolution of the stylish aesthetic that Mickey has championed for decades.
What's happening at Alex Mill seems to be the culmination of everything Mickey has learned over the years. The collection is built around a classic core but has subtle design and playfulness that designer Somsack Sikhounmuong does so well. Things feel fresh and the brand seems free from any sort of preconceived notions of what it should be. Alex Mill has a restrained approach to opening physical retail (right now the 70 Mercer flagship is the only shop) and it is smartly emphasizing its own e-commerce channel. It feels different to me than other DTC brands— it's much more product-focused, which makes sense considering who is running it. We spoke about this in the podcast, but this emphasis on the direct business helps Alex Mill price and position itself correctly.
I've been a fan since founder Alex Drexler started making woven shirts in 2012. The evolution of the Alex Mill from a tiny wholesale-focused business to more of what Mickey did with Madewell feels natural to me. I think the product is unique enough to differentiate the brand. The quality is good considering the price point and overall the spirit of the brand seems light. I get the sense that the people working on Alex Mill are making the clothes that they want to wear and doing things for the right reasons. Alex Mill 1.0 was great and the direction Mickey, Somsack, and Alex have collectively taken the brand in this evolution is impressive. It makes me happy to see a brand that makes good product and avoids falling into the hype and influencer pandemonium that has guided so many companies recently. There's still a place for brands who make compelling product and Alex Mill is in the right place at the right time. This quote on the Alex Mill website says it all. "Nobody needs new clothes right now. But everyone needs the right clothes. So we make them."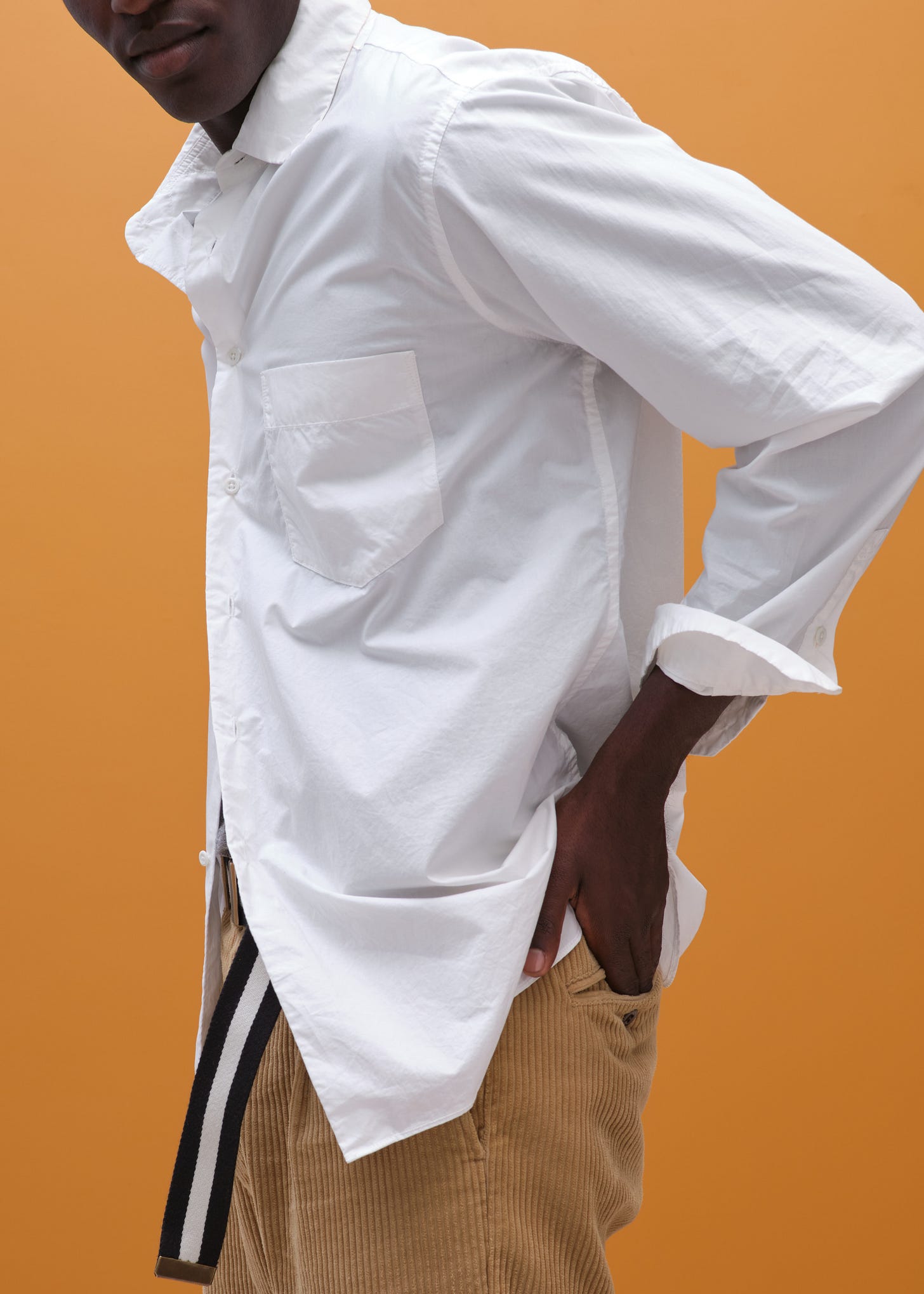 ---
Programming Note
Mickey was the first person I thought of when I decided I wanted to record a few podcasts. He was the first email I sent, and he immediately replied with a yes. I was excited and a little bit nervous because I had no idea what I was doing, but I was on the hook with Mickey, so I had to just figure it out and move forward.
My plan is to publish podcasts when there are opportunities to talk to interesting people who I like. I want to try and remove the publishing constraints that might produce more "content" but at a lower quality. My goal is not to launch a full-scale podcast, but to add depth to the newsletter. Going forward these podcasts will be reserved for the paid subscribers. Thank you as always for the opportunity to tell these stories. If you have feedback or ideas for a future conversation, please reply to this email or comment.
A special thanks to Al James for allowing me to use his wonderful music.
---